Our fun series of pottery painting class with studio owner Adam Loeffel is the perfect way to improve your pottery painting skills. With more than 10 years as a custom painter, Adam knows all of the tips and tricks of the professionals and is happy to share his knowledge. Each class will feature a project covering a range of painting techniques that you can then use on pottery during future visits to the studio. The casual atmosphere at Paint Like a Pro makes for a fun and most of the time silly evening out with friends and family. Bring in wine and snacks, and it's party time! Reservations are required, and class payment is due at registration. Paint Like a Pro classes are for adults 18 and up.
Check our Facebook page for up coming classes
Paint Like Pro classes can be scheduled for private parties of 10 painters or more. Call the studio at 901-323-2991 to sign up.
Springtime Bunny Design
Bright platter Design
Puffy Paint Flower Design
Adam's Favorite Design
Anchor Design
Chevron State Design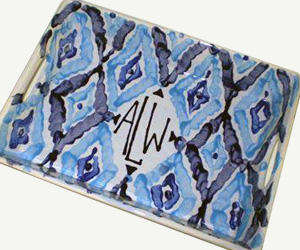 Monogram Ikat Design
Fox platter Design
Red, White and Blue Design
Summer Fun Design
Let Them Eat Cake Design
Polk-a-dot Party Design
"Every Artist was once an ameteur."
~

Ralph Waldo Emerson
Paint Like a Pro Pottery Painting Classes
​
*CALL THE STUDIO TO SIGN UP 901-323-2991*
LEARN TO PAINT LIKE A PRO!